Partnership Stories
"Each of you should give what you have decided in your heart to give, not reluctantly or under compulsion, for God loves a cheerful giver."

2 Corinthians 9:7
"I am proud to say that our family has been a partner with Son Shine Ministries for many years. This is an incredibly devoted group of Christian families who live by example. I've also had the privilege of serving as a volunteer for several projects with this ministry team. Having witnessed every decision being approached with prayerful and thoughtful consideration, I have complete confidence that all donations and support offered are truly being used to fulfill their mission of sharing Jesus Christ with families."

Michelle Maxfield, Azle, Texas
"Our church has been blessed to be able to support the work of Son Shine Ministries for quite some time. They are active participants in the life of our body, and as such they have both blessed our congregation with their expertise in family ministry and have given us the opportunity to see their character and their integrity first-hand. We have every confidence that our gifts to their ministry are handled uprightly and are stewarded fruitfully for the sake of the Kingdom."

Chris Lipp, McKinney Church, Fort Worth, Texas
"After our local church, Son Shine Ministries is the primary ministry our family has supported financially for many years. We are confident that all funds are prayerfully received, managed, and expended. As donors to Son Shine Ministries, we are partners in their outreach to families in the name of Jesus, and are grateful that they take the Gospel where we cannot."

Nellie Schofield, Biloxi, Mississippi
"I'm proud to say I'm a supporter of Son Shine Ministries. As a business owner, you are approached by many people for support but not always certain about how your donations will be used. Son Shine Ministries operates with complete honesty and transparency. On a personal level, we have known the staff for many years as well and think very highly of them. There is something special about giving to an organization and then actually seeing how it operates professionally and in the community as well."

Haley Carter, State Farm Insurance, Azle, Texas
"God used Son Shine Ministries to change us and save our marriage. We are not the only ones! We have seen countless marriages rescued through the unchanging message of Jesus that the staff of Son Shine Ministries so faithfully shares. We believe our financial gifts to this ministry directly reach into lives to bring the truth of God's Word, to equip with biblical knowledge, to offer the hope of restoration, and to bring renewed intimacy to marriages."

Mike & Connie Gilbride, Sioux Falls, South Dakota
"I give to Son Shine Ministries in full faith, knowing the donation will be handled in a manner of Christian stewardship. I give because the programs build stronger families and churches locally. Programs have been given at military installations, where family relationships are stressed by some of the most challenging circumstances. I'm proud to support Son Shine's efforts toward those who serve. I give cheerfully to Son Shine when they ask and also when God lays it on my heart."

Audra Vandiver, Fort Worth, Texas
Your Story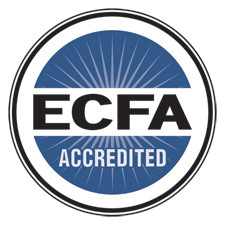 Matthew 6:21 records Jesus' statement, "For where your treasure is, there your heart will be also." It is true. Whenever we invest in something, we typically are more involved with it and care more about it. We call our donors "partners" because we could not do what we do without them. They are invested. They are praying for our work. Their hearts are with us. We are deeply grateful!
If you are a current partner, we would love to hear your story and possibly share it. Please email it to us at info@equipfamilies.org with a note giving permission to use your quote on our website.
If you are not currently a donor to Son Shine Ministries, would you consider becoming a monthly partner? Would you rather start with a one-time donation? Your investment will make a difference in something that really matters! Thank you for your consideration!