Son Shine Across America
Reconnect. Share the Vision. Honor Christ.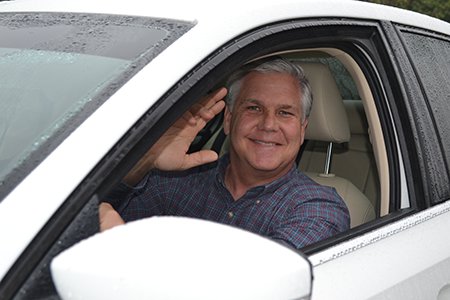 On the road again... Throughout the years, Son Shine Ministries has presented programs in most states in the U.S. As a result, the ministry is blessed with friends and partners across America. Most all of our travel now is to present a program, typically on a weekend, and return to Azle, Texas, our home. We feel we can do a better job communicating with our partners about what Son Shine Ministries does and plans to do. To help accomplish this, we are traveling to each region of the United States—reconnecting with our partners, sharing our vision, and honoring Jesus. We are calling this endeavor Son Shine Across America.
The primary purposes of "Son Shine Across America" are to share who Son Shine Ministries is, share what Son Shine Ministries does, share why we do it, thank our partners, present "Short Programs" (60-90 minutes teachings), strengthen support, meet new friends, expand missions, and minister as the Lord enables.
Our Plan
We will have anchor points and dates to help with our trip planning, with most trips lasting one to two weeks. Some trips will be made by David and Daniele Shaffer, others by Paul and Amy Collins, and some by all four. In between these set visits/programs, we would love to fill our itinerary with visits with our partners. After reading through this information, please take a moment to fill out the form on this page. We will get back with you and hopefully include you in our travel plans. We would be honored to catch up and, if you are interested, talk with a group of your friends or speak with your pastor about a program. Of course, if you have been thinking of having Son Shine Ministries for a program, this would be an ideal time to say that, and we will work out a date with you. How exciting!
Our hope is that we will be able to keep the costs down on our travels by staying at the homes of our partners a lot of the time. That allows for better visitation, which is our foremost hope for Son Shine Across America.
Thus far, our team has enjoyed meaningful visits and ministry across Alabama, Arkansas, Florida, Kentucky, Mississippi, Missouri, Ohio, Texas, and Utah. The following plan is underway for 2017:
First Quarter 2017: Texas and Oklahoma
Second Quarter 2017: Texas, Arkansas, & Northeast U.S.
Third Quarter 2017: Texas, and Southeast U.S.
Fourth Quarter 2017: Texas & West Coast of the U.S.
Let's Get Together
We would love to visit with you in person. There is a range of options for this—from hosting a full program at your church to simply meeting for an hour at a local coffee shop. A good way to start is to fill out the following form and submit it. This does not commit you to anything, but it will help us in our planning. Once we review your form and others from your region, we will be better able to plan our travel. We will contact you, of course, well ahead of time and check our plans with you to work out details. We look forward to sharing about Son Shine Ministries and our own families, and we especially look forward to hearing about all that is going on with you.